There's a reason Army ROTC Cadets go on to become Generals, Governors, Entrepreneurs, and CEOs.
What is Army ROTC?
Army Reserve Officers' Training Corps (ROTC) is a college-based officer training program which is an elective curriculum that you take along with your required college classes. Army ROTC students attend college like other students, but also receive basic military hands-on and academic training and leadership development while on campus.
You decide whether you want to enter the US Army Reserves, the Army National Guard, or the Active Duty Army. If you enter either the Army Reserves or National Guard, you owe 6 years of service. If you enter Active Duty, you owe only 3 years of active service if you never received a scholarship or 4 years of active service if you did receive a scholarship.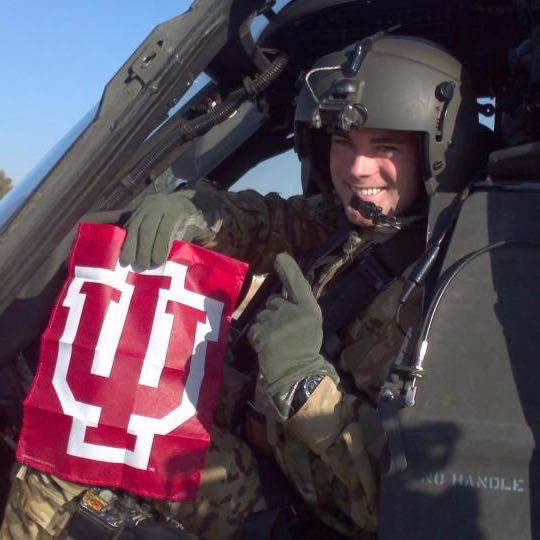 LEADERSHIP
IU Army ROTC ranks among the most respected leadership programs in the country.
IU Army ROTC has a long tradition of producing the nation's top military, governmental, and business leaders. Cadets are taught to be leaders through hands-on experience in managing physical, financial, and human resources.
The experience and training provided by IU Army ROTC separates graduates from their peers. Whether you want to become an Officer or merely participate in the course, IU Army ROTC will refine your leadership skills and give you the hands-on experience valued by employers everywhere.
FRIENDSHIP
Experience the camaraderie of IU Army ROTC and make friends that last a lifetime.
When you become a part of IU Army ROTC, you're not just working toward a diploma, but an even brighter future as a leader alongside other motivated students. But make no mistake, you're a student first. You'll have a college schedule like your fellow students, but you'll also receive classroom and field courses that will challenge and excite you.  Cadet Clubs >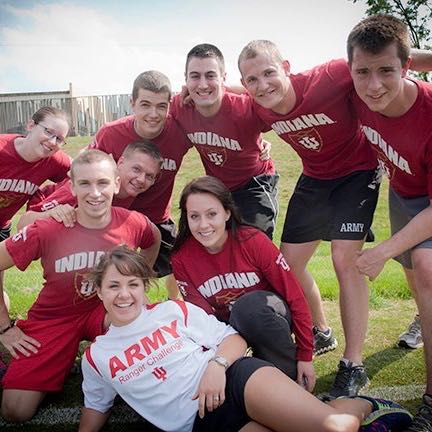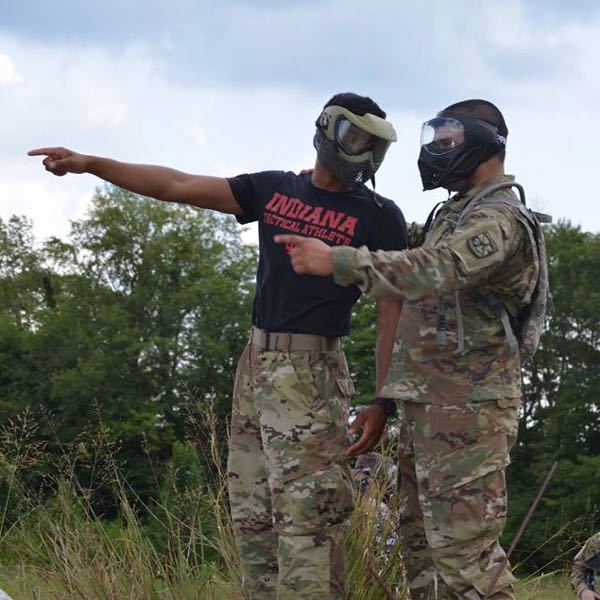 ADVENTURE
Challenge yourself with exciting adventures most college students only dream about.
We don't lecture at IU Army ROTC, we learn by doing. Some of these activities include adventure training: confidence and obstacle courses, rappelling, water safety, weapons firing, tactical patrolling, ranger weekends, road marches, leadership reaction courses, land navigation exercises, and survival skills training.
Elite Army Schools
Contracted Cadets can also compete to attend elite Army schools such as: Airborne School, Air Assault School, and Mountain Warfare Training. Where else can you get paid to learn how to parachute from airplanes, rappel from helicopters, navigate rushing mountain rivers, and scale 30-foot glacier walls? Learn more about IU Army ROTC, and get ready for the challenge – and adventure – of a lifetime. Elite Training >
CULTURE
For IU Army ROTC Cadets, the world is their classroom.
Cadets can compete to be part of the Army's Cultural Understanding & Language Proficiency (CULP) program. Selected Cadets travel each summer to more than 40 countries to immerse themselves in the country's language and culture, participate in military-to-military exchanges, and engage in humanitarian assistance programs. Internships >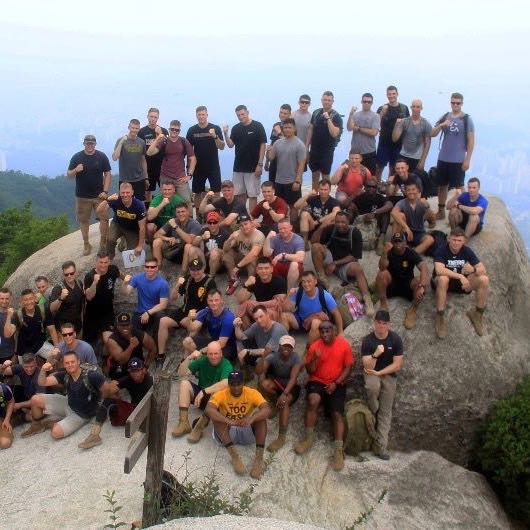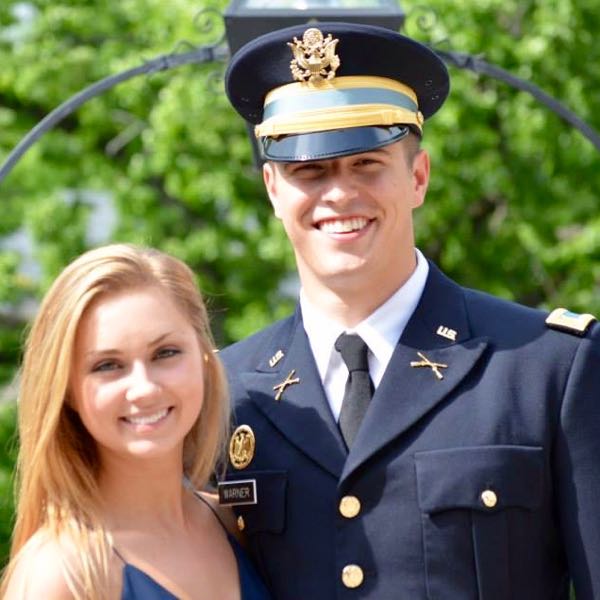 SUCCESS
IU Army ROTC will have a lasting impact on your future, no matter what career you pursue.
Through IU Army ROTC, you will learn what it takes to balance working with subordinates, peers, and superiors, in both military and civilian careers. By learning to push yourself, instill confidence in others, and lead by example, you will gain valuable experience – and self confidence – to help you excel in college, the military, and beyond.
SCHOLARSHIPS
The US Army is the largest grantor of academic scholarships in the United States.
FULL-TUITION
SCHOLARSHIPS
Army ROTC grants more than $270 Million in merit-based scholarships to 13,000+ students each year.
Tuition or Room/Board
Scholarships may be used to pay for tuition or room/board.
In-State & Out-of-State
• 4-Year Scholarships
• 3-Year Scholarships
• 2-Year Scholarships
ADDITIONAL
MONEY
Army ROTC scholarships also provide a book allowance and monthly living stipend based on your level in the program.
Book Allowance
$1,200/Year
Monthly Stipend
• 1st year $300
• 2nd year $350
• 3rd year $450
• 4th year $500
BASIC
QUALIFICATIONS
Following are the minimum requirements for scholarship eligibility:
• Be a U.S. Citizen
• Age 17-26 years old
• High School Diploma
• Minimum GPA of 2.50
• Minimum SAT – 1000
• Minimum ACT – 19
• Be medically qualified
WE HAVE YOU COVERED
Whether you're a college-bound high school student, already a college student, or a currently enlisted soldier, Army ROTC has a place for you and available scholarships.
HIGH SCHOOL
STUDENTS
---
3 & 4-Year
Scholarships
COLLEGE
STUDENTS
---
2 & 3-Year
Scholarships
ENLISTED
SOLDIERS
---
Green to Gold
Scholarships
Explore Army ROTC Without Committing
Any enrolled college student can participate in the first two years of Army ROTC leadership courses without committing to join the Army. This is a unique opportunity to learn valuable skills and explore the program before deciding if this is a career path for you.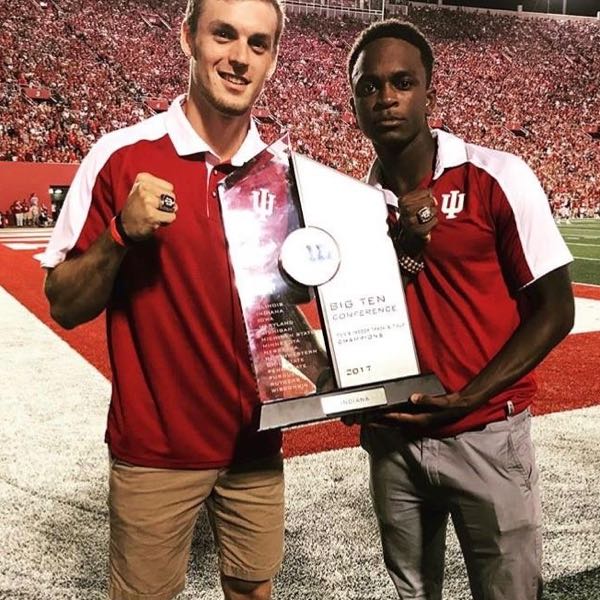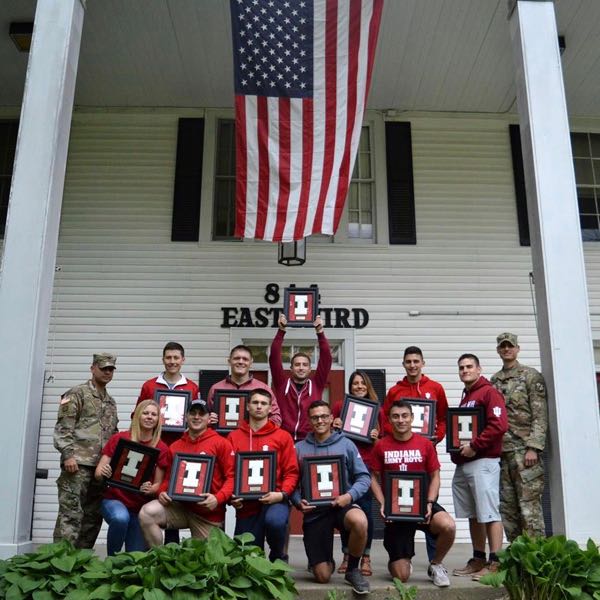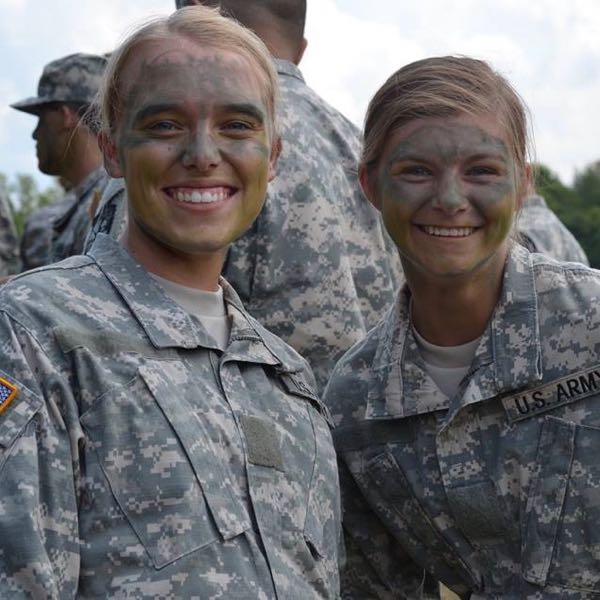 Student First. Cadet Second.
When you become a part of IU Army ROTC, you're not just working toward a diploma, but an even brighter future. You'll be a college student first and foremost, just like the rest of the student body. But there's a key difference: you'll have even more opportunities to succeed.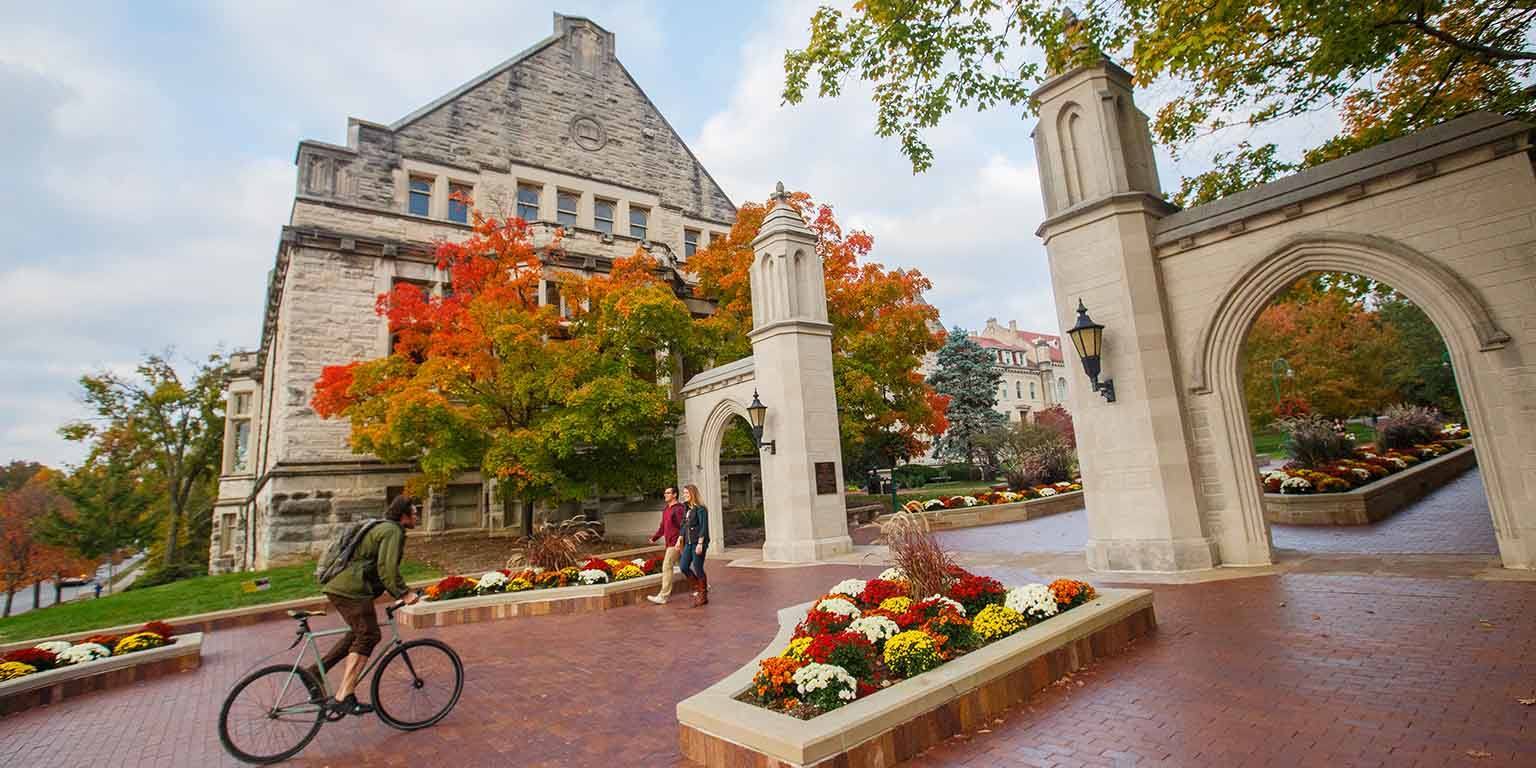 Hoosiers Forever.
As a student at Indiana University you quickly become part of the spirit and tradition of IU, a legacy of greatness, and an experience nearly two centuries in the making. IU blends a vibrant and diverse university community with a small-town atmosphere to give you a quality of life that's hard to match. Here, you'll build relationships and make memories that will last forever.
IU Army ROTC prepares you to succeed in any competitive environment and any field of endeavor.
Indiana University
Army ROTC
814 E. Third Street
Bloomington, IN 47405